Advertising
Middle East Business Review is the industry magazine serving the Middle East's dynamic business community. Independent, incisive, and authoritative, it is the definitive magazine for Middle East's business elite.
In today's fast moving news environment, we find it makes little sense to settle on what topic will be most interesting to the readers next week, let alone six months from now. This is why we do not have an advanced editorial calendar.
On the website, we have different sections and we find the best articles each day for those sections. Likewise in the magazine, we have different sections and we decide at the editorial meetings what are the most relevant story topics for those features and then we create them, often just a few weeks before the magazine goes to print.
If you are looking for relevant editorial, may we suggest talking to our sales team about us tailoring an advertising feature that best suits your needs and budget.
________________________________


With these offerings, your business will surely reach the right audience.
When it comes to business, nothing beats Middle East Business Review in terms of its region-wide coverage. We work closely with top-notch C-level executives from businesses in the Middle East. Our goal is to bring you the freshest and most crucial news that matters to you.
But, that's not all! We offer a wide range of solutions for your benefit. Whether you're looking to raise your brand's game in the industry, dive into content marketing, organise digital events, or even captivate audiences through podcasts, we've got it all covered.
WHAT WE CAN OFFER
Print and Online Ads
What better way to reach your audience than to post your eye-catching ads with us. From our print magazine to our online platforms such as websites and social media accounts, we can widen your reach that includes the C-level executives of large companies in Asia.
1. Digital Banner Ads
Banner ads have emerged as a key player in the digital shift in reaching other businesses. Our team of advertising specialists is here to take your business to new heights. We've got the skills and the expertise to navigate the vast realm of online advertising. We'll make sure your banner ads are seen by the right people, in the right places, at the right time.
2. Thought Leadership Centre
Branding a name to your products and services is like giving them a voice that speaks volume to its values and strengthens the trust of your shareholders. But here's the cool part: it goes beyond just a name. Sharing your expertise and insights with the right community takes your brand to a different level. By offering valuable perspectives, you're not only building credibility but also reinforcing trust among your stakeholders.
3. Advertorials
What's good about advertorials is that they're like storytelling powerhouses. They give you the opportunity to go beyond the surface, whether it's through a captivating case study, an informative white paper, or an engaging CEO interview. Drive your words straight to your prospects' hearts.
4. Email marketing
What if we told you that our contact database contains audience members that are definitely suitable for your business? We can make your message more engaging through designing your EDMs. It's time to utilise this in delivering your message to the right people.

ABM (Account-based Marketing)
Target your market with account-based marketing! From making your content to publishing and publicising them, we can help you put your brand to the next level.
1. Content Creation
In engaging with your audience, you must have something to hook them to your products and services. We can start with creating engaging content for your business such as articles, exclusives, video interviews, and many more. Creating new and fresh content for your audience will not only catch their attention, but also make your content engagements peak.
2. Content Syndication with Lead Generation
If you already have your content with you, how about we boost them up? With content syndication, this will help your content reach a higher volume of people by introducing them to new audiences. Not only that, but it would help you generate leads that would be beneficial for your business in engaging with loyal customers in the future.
3. Account-based Marketing
Account-based marketing is all about taking a targeted approach and putting your resources where they matter most. Here's the secret sauce: personalised campaigns. Instead of a one-size-fits-all approach, ABM allows you to tailor your marketing messages to each account's unique attributes and needs.
Events & Podcasts
There is no better way in engaging with your prospects than to invite them over to gatherings that could help their business in the future. With events and podcasts, this is possible. What's good about this is that not only do you get to showcase your brand, but also get to spend time sharing your insights with your target audience. How cool is that?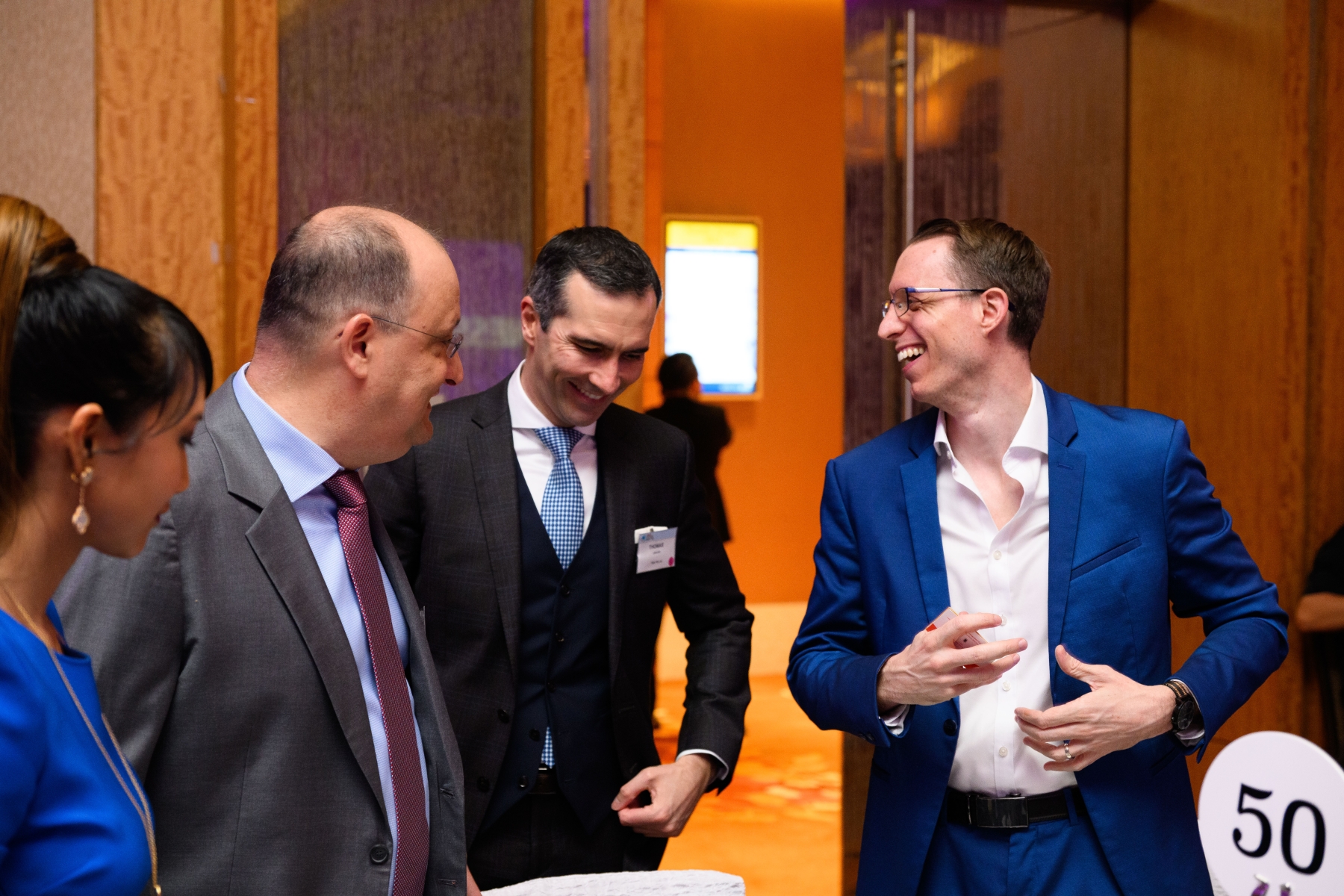 ​
1. Webinars
Wouldn't it be nice if you could attend seminars without leaving your home? With our talented events associates, bringing the event virtually can target your audience together in an insightful webinar.
2. Roundtable Discussions
This roundtable discussion is the perfect platform to dive deep into the current landscape and explore what's happening in your industry. You'll get a chance to hear different perspectives from selected top level industry leaders and experts, gain valuable knowledge, and brainstorm innovative ideas.
3. Hybrid events
Introducing our innovative hybrid setup! With our hybrid setup, you get the best of both worlds. It is a combination of virtual and physical participation that allows you to expand your reach like never before. Talk about breaking down barriers and connecting with your prospects efficiently!
4. Podcast
Amplify your ideas and knowledge through the power of podcasts. With our podcast collaboration offer, you have the opportunity to share your insights, expertise, and experiences with listeners who are hungry for informative and captivating conversations that resonate with interested people in the industry.
Sponsorship Opportunities
We organise events and awards that attract high-profile executives from the biggest companies in the business sectors in Asia. Attending our events and awards can give your brand a major boost in visibility. It's a golden opportunity to connect with potential clients and make a lasting impression.
1. Awards
With this sponsorship opportunity, you get to showcase your brand and expertise to a wide audience of award-winning companies and top executives in Asia's prime business sector. It's like having a front-row seat to connect with the industry's finest minds and influential leaders. Picture yourself at the awards dinner, get together with the best of the best, and make meaningful connections that can propel your business forward.
2. Roadshows
Our event series brings together top-notch local C-level executives and influential players in the business sector. It's a fantastic opportunity for you to showcase your brand to your target audience and grow your network that leads to potential clients in your country. Hop on to these roadshows and get to expand your knowledge about the industry.
3. Summit
You can get your hands on all the exclusive content that covers the most relevant issues at the Summit! This summit is like a golden ticket to first-hand exposure with Asia's crème de la crème of leaders and senior-level executives in the industry. It's an incredible opportunity to gather with your prospects in building and strengthening your connections for your business.
Please fill in the required information and the Media Kit will be emailed to you. Thank you.
To get the media kit, fill out the form below: